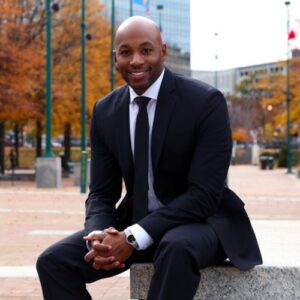 I am honored and humbled to be elected as President of Community Partners' Board of Directors. I challenge my colleagues to become involved in nonprofit sector whether as a board member, mentor or in any way that you are able to provide your time, talent or treasures.
Like so many of you, I waited with abated breath for jury's decision in George Floyd's case. I held my breath and vacillated between hope and dread. I wanted to believe that justice would prevail, but did not know if Americans had courage and fortitude to make a just decision.
Depending on whom you talked to about jury's decision, you heard many opinions. I believe that jury's decision was fair! My opinion is based on many personal incidents that could have had same outcome for me as police encounter had for Mr. Floyd. Until you walk in a Black man's shoes and live in America, your opinions may be interesting if you did not agree with jury's verdict; however, my opinion is based on whether or not if I will continue to breathe.
As so many others, I have been stopped while driving, walking and BEING just a Black man. As father to 2, brother to 1 younger Black man, and uncle to 3 Black young men, I had "the talk" with my sons, brother and nephews about how to conduct themselves as so many other Black men. Unfortunately, I explained to my oldest son that a white police officer will not presume that you have a 4.5 GPA and you are a dedicated scholar, who excels as an athlete for St. Augustine's football, baseball and basketball teams, or a big brother and role model to your younger brother and little sister or precious to your mother and grandparents; you are just a young Black man, who has no redeeming qualities that some people in our society believe. Until everyone in society can see your potential, you have to know how to behave if you are stopped by a white police officer. 
Some Black women and men, regardless of age, experience this type of apprehension every day irrespective of their education or economic status or position. Hopefully, George Floyd's verdict and H.R.7120 – George Floyd Justice in Policing Act of 2020 legislation, if passed, will begin to change how some people in society view and value its Black citizens, but until then, I will remain cautiously optimistic, admonish my loved ones to do the same, and stay vigilant so that I can stay alive!
More importantly, Black Charities are at the forefront, fighting police injustices, and we need their services more than ever. While, we all are trying to stay alive during these turbulent times, let's make sure that Black-led organizations can continue their missions and stay viable as well. Black Charities Matter!
Stewart Q. McCall
President