Fall/ Winter Newsletter 2021
Inside This Issue:
 Announcement of New Board Member
 Mayor-President Issues Proclamation
 Board President Recognized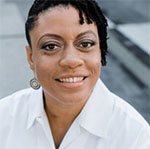 Dr. LaShawn S. Blanchard Appointed as New Board Member
Dr. LaShawn S. Blanchard, who is CEO and Founder of The Credit Maven Financial Strategists, LLC, was appointed to Community Partners Board of Directors. The Credit Maven Financial Strategists, LLC was launched in order to offer insight on credit planning and management, as well as connecting individuals with resources they need to improve their financial situation. Concurrently, she works with clients to offer insurance, budgeting, credit restoration, and financial literacy solutions.
She leads a team that helps clients remove inaccurate and negative entries, including tax liens, foreclosures, and student loans, from their credit reports. To date, LaShawn has built a reputation for her ability to work with aspiring business owners and has helped them improve credit scores and secured lines of credit that created organic development. LaShawn obtained Juris Doctorate from Southern University Law Center, MBA from Southeastern Louisiana University, and BS in Mathematics from Southern University & A&M College at Baton Rouge. Also, she holds insurance licenses in 26 states: including Arkansas, California, Colorado, Connecticut, Delaware, Georgia, Hawaii, Idaho, Iowa, Kansas, Louisiana, Massachusetts, Minnesota, Missouri, Mississippi, New Hampshire, New Mexico, Nevada, Ohio, Oklahoma, Oregon, Tennessee, Texas, Washington, Wisconsin, and West Virginia.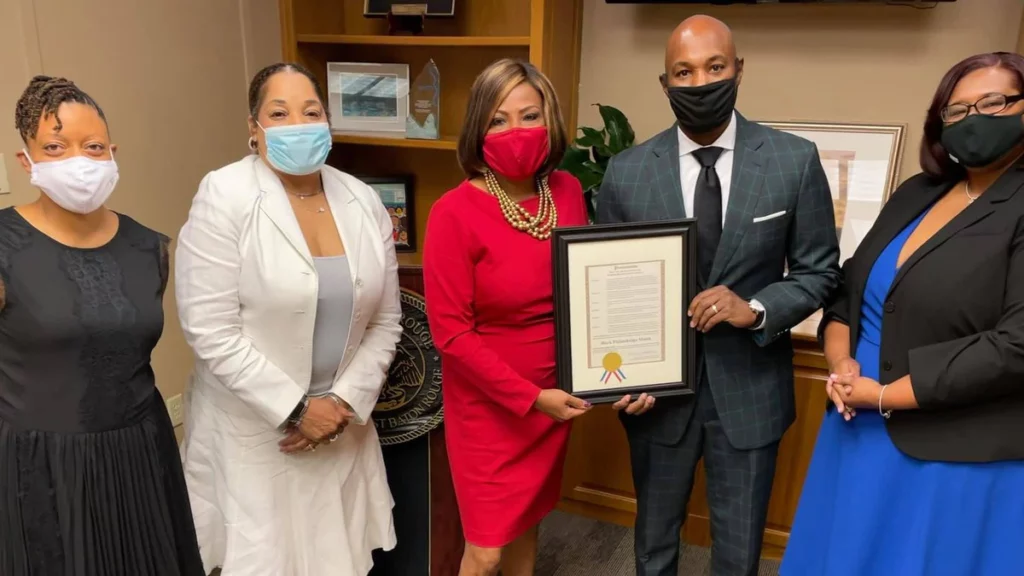 From to left to right: Lashawn S. Blanchard, Community Partners board member; Sharon Walker McCall, Vice President/Founder, Community Partners; East Baton Rouge Parish/City of Baton Rouge, Mayor-President Sharon Weston Broome; Stewart Q. McCall, President, Community Partners; Latasha Isaac, Treasurer, Community Partners.
MAYOR-PRESIDENT SHARON WESTON BROOME ISSUES PROCLAMATION
Recognition of August as Black Philanthropy Month
 [BATON ROUGE, LOUISIANA, July 2021] East Baton Rouge Parish/City of Baton Rouge joins major cities across the United States and issues a proclamation, recognizing August as Black Philanthropy Month.
Mayor-President Broome stated, "I have proclaimed August as Black Philanthropy Month in East Baton Rouge Parish, honoring the resourcefulness and inspiration of Black communities and their history of giving as a way to transform communities for our future."
Stewart Quincy McCall, president of Community Partners board of directors, said, "African-descent philanthropist created schools, churches, hospitals, and communities. It is vital that we recognize that philanthropic history and rekindle the collective and communal way of life, helping each other and supporting historically under resourced nonprofits that provide services. We are a catalyst for change irrespective if it is a monetary gift or service project. Throughout the month of August, I challenge each of you to give to a nonprofit or plan a service project in your community or another community. I hope that people of African-descent are inspired to become impactful philanthropists."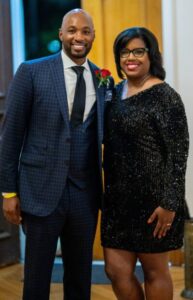 Stewart Q. McCall and Tonya Bolden-Ball
PRESIDENT OF COMMUNITY PARTNERS BOARD OF DIRECTORS RECOGNIZED AS OUTSTANDING ALUMNUS
Stewart Quincy McCall, who serves as President of Community Partners Board of Directors, was recognized by University of Louisiana (UL) at Lafayette Christina Smith African American Alumni Chapter as 2021 Outstanding Graduate. Since its inception in 1982, the African American Alumni Chapter has raised funds each year for scholarships that are awarded based on the criterion of grade point average, school and community activities and financial status. The Christiana Smith African American Alumni Chapter of UL at Lafayette is named for the first African-American graduate from formerly, Southwestern Louisiana Institute in May of 1956.